Harco Enterprises is a Peterborough-based company that is a leader in the supply, design, fabrication and repairs of sanitary components and stainless steel equipment for the pharmaceutical, food, dairy, brewery, and beverage processing industries.
We are proud to provide quality service and support to customers throughout North America for over 55 years. Offering high quality brands and materials, our custom work is of the highest quality and we ensure it is upheld from start to finish.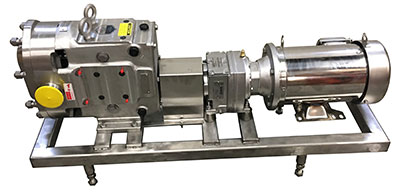 Harco offers a full range of sanitary stainless steel processing equipment, from pumps and valves, mixers and blenders to homogenizers and separators and custom fabrications. We back what we sell by offering extensive parts, repairs and customer support.
We're committed to creating forward-thinking solutions that drive your bottom line and keep your business top of mind.
Interested in learning more about working with Harco Enterprises?
Click the links below to browse our range of capabilities.