Alfa Laval Unique Mixproof Valve
Here at Harco, we offer Alfa Laval's Unique Mixproof Valve that enables simultaneous flow of two products or fluids through the same valve, without risk of cross-contamination. Its state-of-the-art double-seat design provides long-lasting, spill-free operation thus minimizing the risk of product contamination. The use of double-lip seals provides added protection to ensure a safe and hygienic operation.
The Alfa Laval Unique Mixproof Valve is a normally closed valve that is controlled from a remote location by means of compressed air. To separate the two liquids, the valve has two independent plug seals. The space between the two seals forms an atmospheric leakage chamber. In the rare case of accidental product leakage, the product flows into the leakage chamber and is discharged through the leakage outlet.
When the valve is open, the leakage chamber is closed. The product can then flow from one line to the other without spilling. This Unique Mixproof Valve from Alfa Laval can easily be cleaned and protected against the effects of water hammer, according to the specific requirements of the process and the configuration of the valve. There is no product spill during valve operation. Alfa Laval Mixproof Valve parts are available.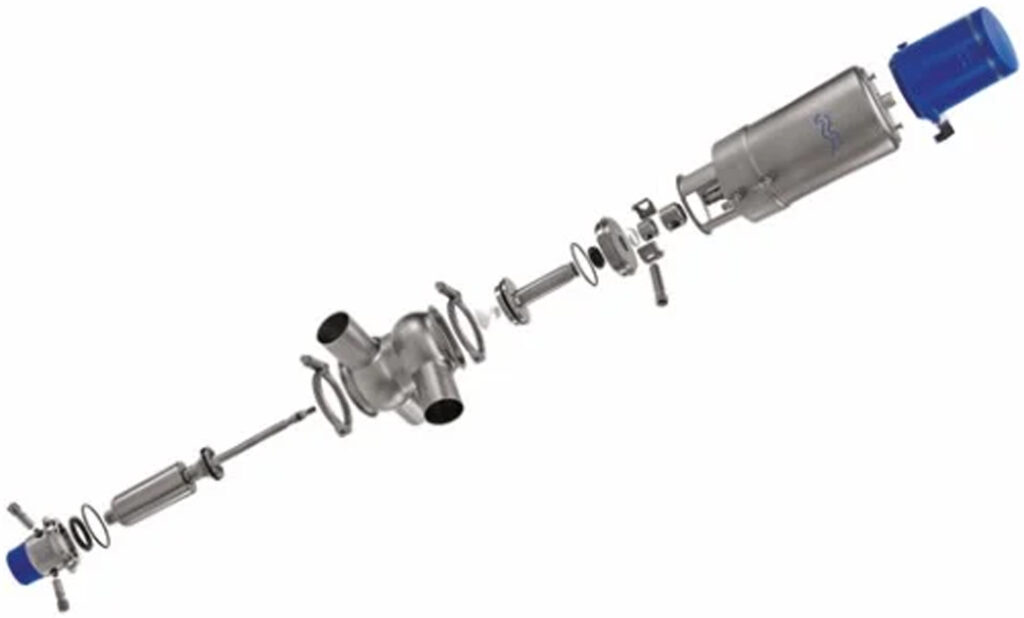 Click the links below to browse our selection of mixproof valves.