Alfa Laval's agitators have a flexible, modular design and enable you to tailor a mixing solution to your exact requirements. The agitator range includes top-mounted units, with or without bottom support, as well as bottom or side-mounted units. The big advantage for the entire range is that they provide gentle, controlled agitation designed for maximum effect, while only using a minimum of energy.
Alfa Laval's side-mounted agitator (ALS) and bottom-mounted agitator (ALB) offers mixing solutions to meet any requirements in food, dairy, beverage, pharmaceutical, biotechnology and cosmetic applications.
ALS and ALB agitators from Alfa Laval can be sized for several applications for both atmospheric and pressurized tanks. Configuration for use in sterile/aseptic applications is also possible. Sizing and customizing the agitator to the specific task ensures optimized power consumption and pricing.
For a new Alfa Laval agitator or replacement parts, please contact us at 1-800-361-5361 or 705-743-5361or sales@harco.on.ca
for more information about Alfa Laval's Bottom-Mounted Agitator (ALB) .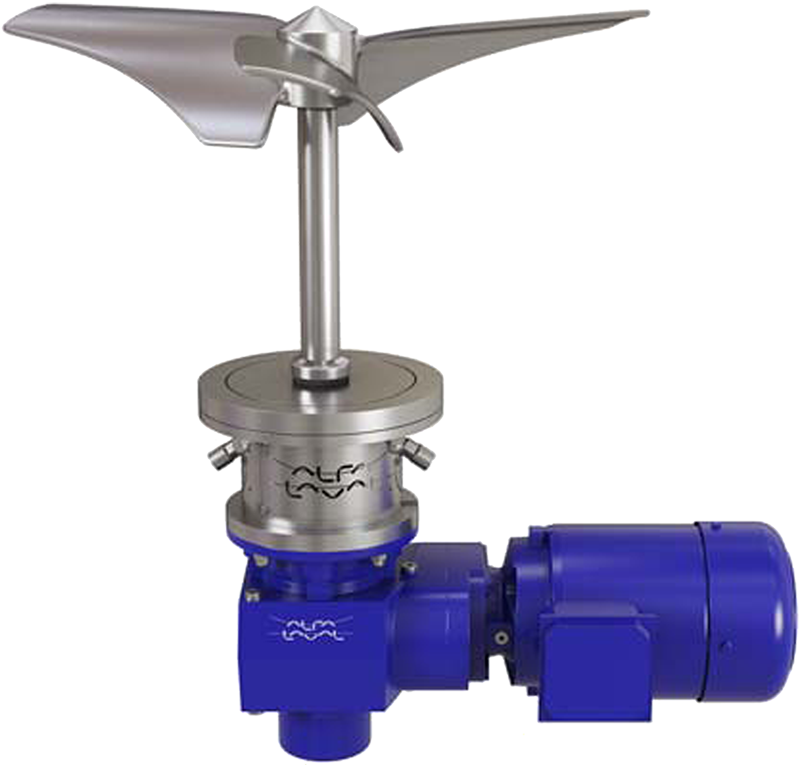 for more information about Alfa Laval's Side-Mounted Agitators (ALS).
Click the links below to browse our selection of agitators.