Positive Displacement Pump Carts

CUSTOM SANITARY POSITIVE DISPLACEMENT PUMP CARTS
Harco offers highly customized Sanitary Positive Displacement Pump Carts to fit all of your application needs and built exactly to your specifications. We can supply, design and fabricate your Sanitary PD Pump Carts for the pharmaceutical, food, dairy, brewery, and beverage processing industries.
Harco's custom built portable Positive Displacement Pump Carts are lightweight and robust, designed for maximum mobility. They are constructed of corrosion-free 304 stainless steel tubing, durable and corrosion resistant polypropylene wheels. Each versatile pump cart is built to customer specifications, and can include any of our positive displacement pumps using the LENZE VFDs.
Carts are ergonomically designed for ease of use in tight spaces. Built to withstand harsh working environments – inside and out – our pump carts can stand up to whatever the application.
Contact Harco to discuss your specific application requirements, options and pricing at 1-800-361-5361 or 705-743-5361 or sales@harco.on.ca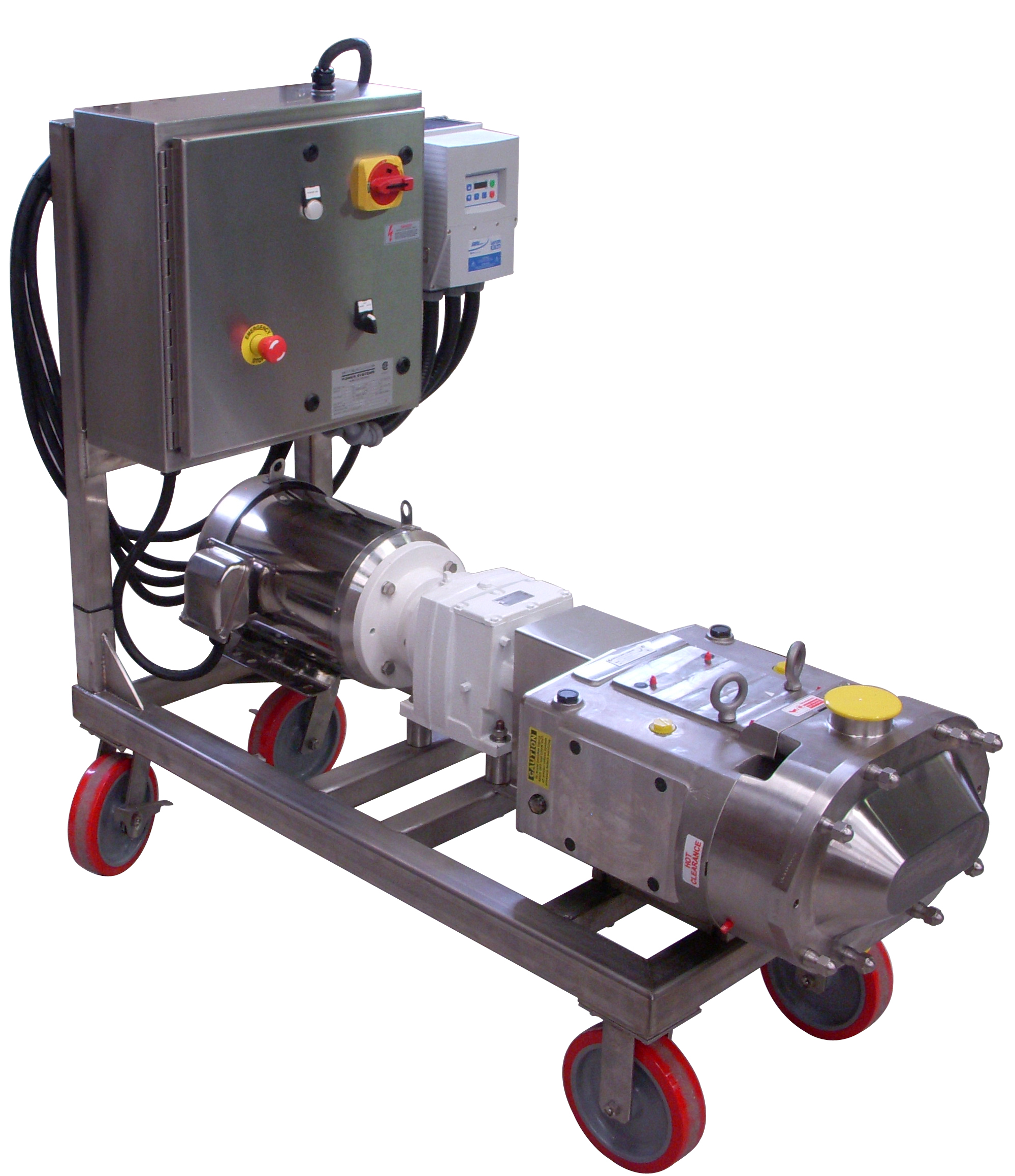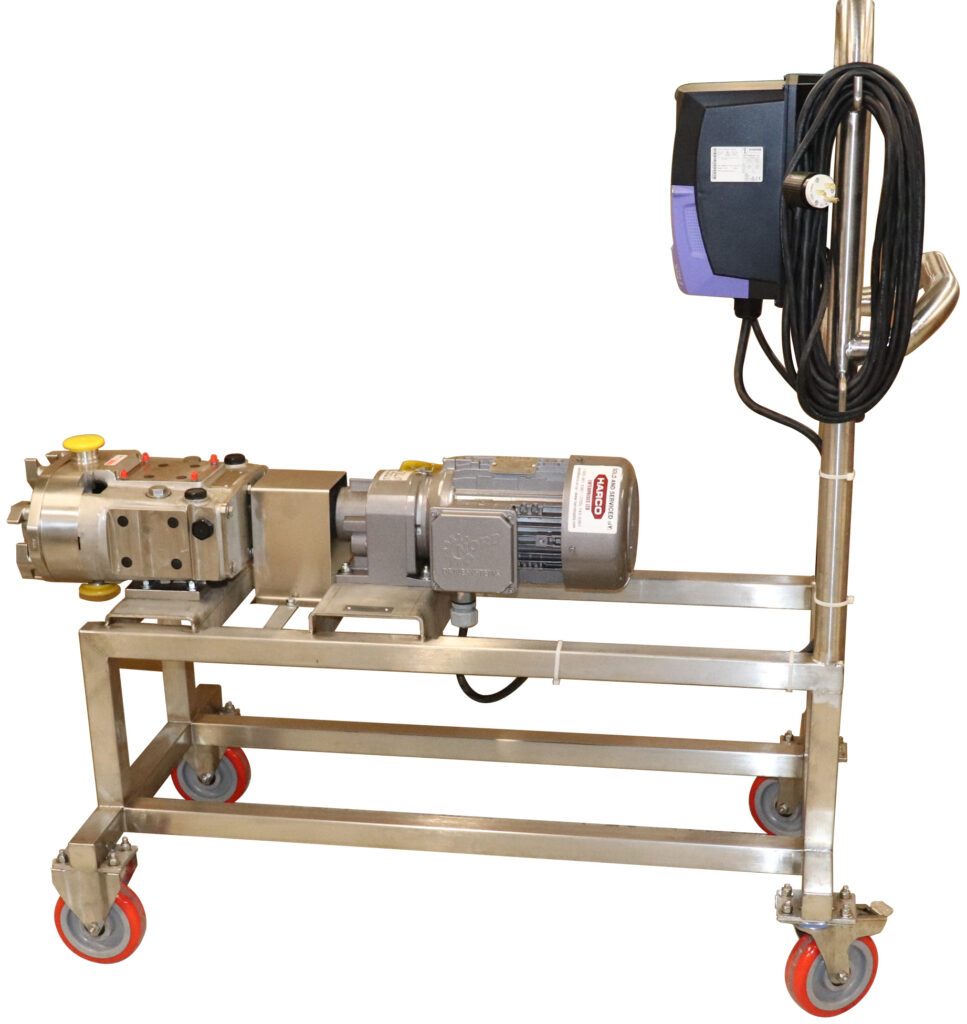 Click the links below to browse our selection of Pump Carts.