MISCELLANEOUS PRODUCTS
Harco can offer a range of miscellaneous products such as scrub pads, modular floor racking systems from Carlisle, cheese cloth wraps, Face Shields (PPE) and more, depending on your application requirements.
Please see some of our products offered below.
Scrub Pads
Harco can offer a wide range of scrub pads depending on your application requirements. From single use light to re-usable heavy-duty pads, 3M has a product to suit your needs.
to see available styles and sizes.
Carlisle Floor Rack System 12

″

x 12

″

– Gray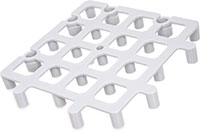 Easy Assembly – Modular grid pieces snap together to create any size of rack system. This floor rack system is ultra-strong – One square foot is able to support up to 3,000 pounds. It has an elevated design, which decreases water and condensation damage by raising boxes and items off of the floor. The racking's design allows for increased air circulation, by having an open grid pattern, it boxes and bins exposure to open air for maximum odor prevention.
for more information.
Cheese Wraps
Cheese plants have traditionally used fabric wraps to line various types of cheese hoops in the press operations.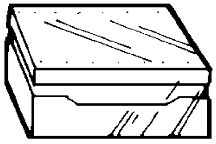 Some operators prefer the strength of fabric, together with the economy of washing and reusing wraps.
Cotton and nylon are used as both disposable and non-disposable cloths.
Bleached and/or hemmed are available according to preference.
Disposable wrappers are becoming increasingly popular because of their hygienic qualities, which discourage mold. They also save time and labor.
for more information.
Front Line Face Shields
Harco offers a Personal Protection Equipment (PPE) Face Shield in various colors, that is adjustable and reusable. It's never been more critical to properly cover your face to reduce the risk of exposure in high-risk, face-to-face area. Our Health Canada approved face shield can protect you by shielding your eyes, nose and mouth.