DRY Hopping
The ROLEC DH units use an Ampco SBI blending pump to safely induce dry hop pellets, fruit, spices, coffee, cocoa nibs straight into the stream of beer, while recirculating the fermenter.
All three systems use carbon dioxide to eliminate oxygen from the hop chamber. Pellets can be induced into fermenting, finished, or crashed beer. The induced media is chopped to maximize the surface area, flavor and aroma.
ROLEC DH features:
3 models: DH45/DH90/DH250
Pressurized tank with glass-top manway on the DH90 and DH250 allows for balancing
Fermenter pressures and visual monitoring
The DH45 is a lower cost, non-pressurized system designed for smaller craft breweries
Gauges and sight glasses aid the user in monitoring induction and pressures
Minimal dissolved oxygen (D.O. pick-up) less than 5 PPB
All components are sanitary and can be cleaned in place (CIP) (no additional CIP pump is required)
The fully-portable DH can be used on many fermenters and fits well in cramped cellars
Recirculation can be done as long as desired (3-4 fermenter turnovers are recommended)
Improved aroma and flavor profile, faster tank turnovers and safe, ground level induction
for more information or contact us at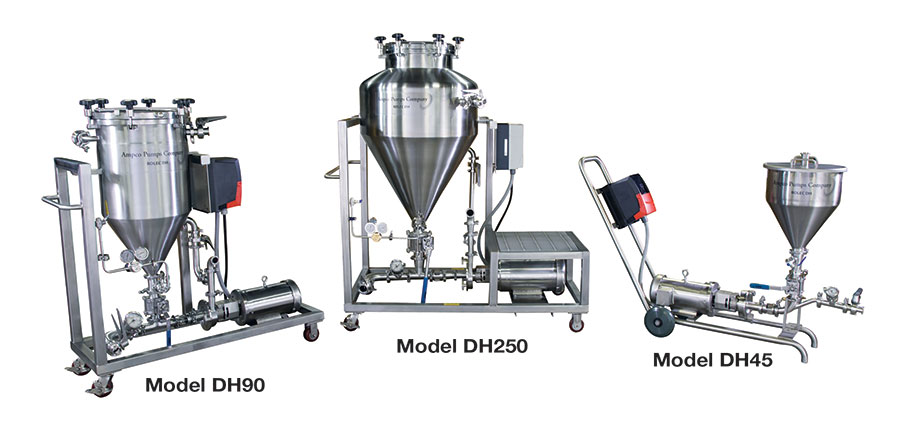 Click the links below to browse our superior selection of powder and ingredient systems.