The Alfa Laval LKVF Coarse Strainer is a filter designed to remove coarse particles from the liquid flow to protect pumps or other sensitive equipment from damage. It is used on a wide range of applications across the dairy, food, beverage and brewery industries.
This LKVF coarse strainer from Alfa Laval consists of a housing with inlet and outlet. Inside the housing the filter element is fixed to allow the flow to be forced through it. This element consists of a perforated tube which is welded to a flange with a handle. This flange fits a ferrule on the casing to which it is clamped.
Contact Harco for your Alfa Laval LKVF Strainers or LKVF replacement part inquires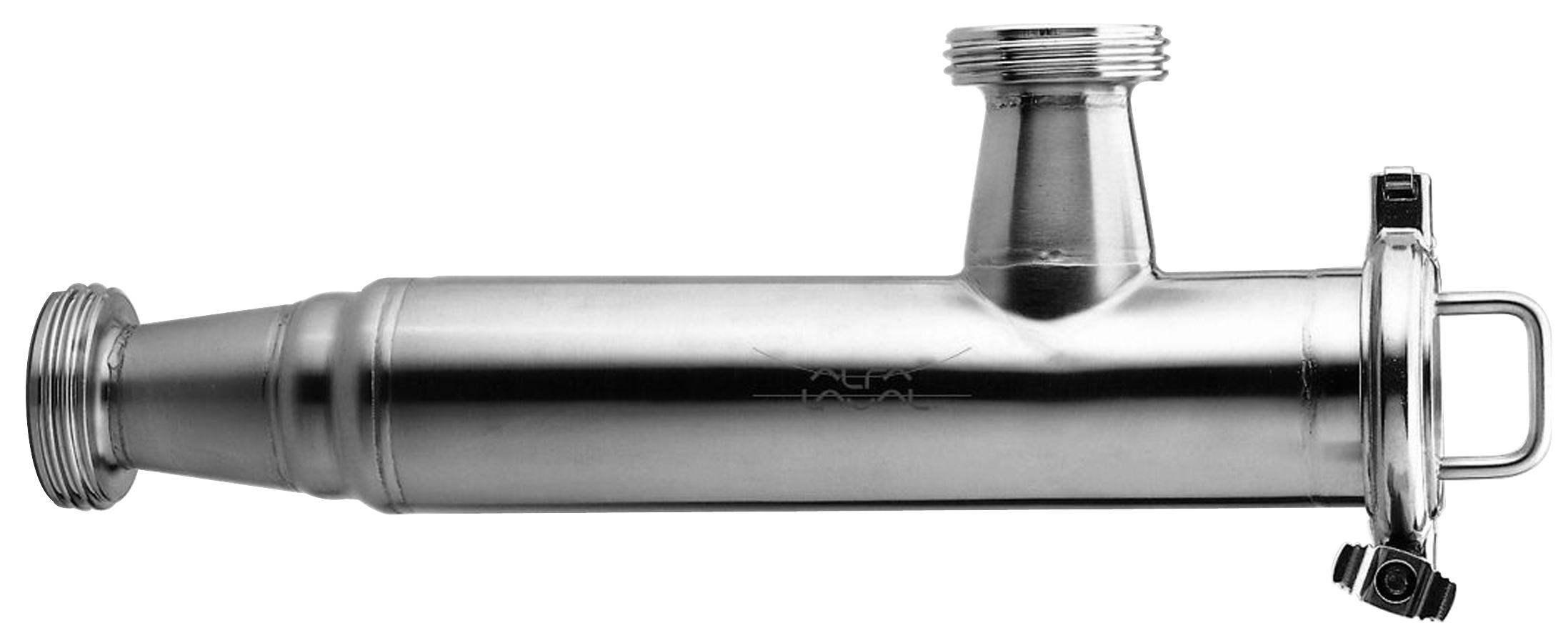 Click the links below to browse our superior selection of filters and strainers.