AMPCO SP PUMPS
The Ampco SP Series self-priming liquid ring pumps suit products with entrained air and CIP return applications. Entrained air is the cause of noise, vibration, seal failure, general performance reduction, or eventual pump failure.
Designed to handle entrained air conditions, while maintaining specified performance and efficiency levels, the SP pump from Ampco is built with extremely tight manufacturing tolerances.
A unique vane-shaped or wagon-wheel style impeller design allows Ampco's SP pump to handle shear sensitive products efficiently, while maintaining peak pump performance
Contact Harco for your Ampco SP Pump or SP Pump replacement part inquires.
for more information or contact us at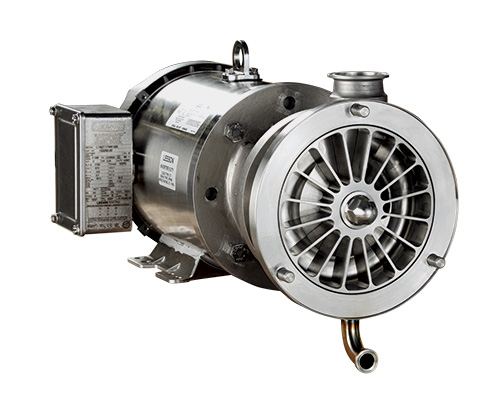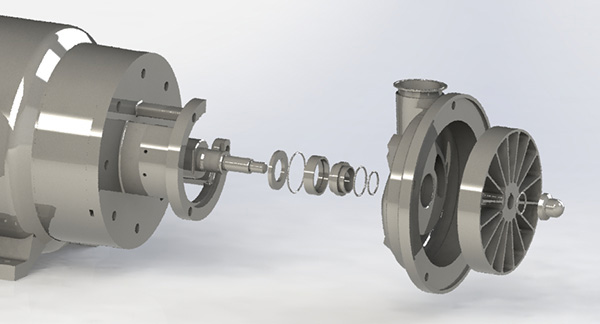 Ampco SP Pumps Seal Kit
| | | | |
| --- | --- | --- | --- |
| Seal Type | Pump Model | Part Number | Description |
| Single | SP210-SP225 | GS2600010-SC | Single Seal: Silicon carbide / Carbon / Viton (C / N / V) |
| Single | SP210-SP225 | GS2600012 | Single Seal: Silicon carbide / Silicon carbide / Viton (C / C / V) |
| Single | SP240 | GS2600013 | Single Seal: Silicon carbide / Carbon / Viton (C / N / V) |
| Double | SP210-SP225 | GS2600018-SC | Double Seal: Silicon carbide / Carbon / Carbon / Viton (C / N / N / V) |
| Double | SP210-SP225 | GS2600020 | Double Seal: Silicon carbide / Silicon carbide / Carbon / Viton 586 (C / C / N / V) |
Mechanical seal replacement kits include: Mechanical seal, seal gaskets, seal O-rings, and impeller nut gasket
Casing gaskets must be purchased separately
Seal Details: C = silicon carbide N = carbon V = Viton
Ampco SP Pumps Casing Gaskets
| | | | |
| --- | --- | --- | --- |
| Model | Buna | EPDM | VITON |
| SP-210/SP-215 | GX80000334 | GX80000351 | GX80000335 |
| SP-220 | GX80000336 | GX80000058 | GX80000019 |
| SP-225 | GX80000363 | GX80000361 | GX80000362 |