Alfa Laval Air Blow
Check Valve

ALFA LAVAL AIR BLOW CHECK VALVES
Harco offers Alfa Laval's 62-174/326 Tri-Clover® brand Air Blow Check Valves, designed to evacuate lines of product or CIP solution, and for air agitation of product in tanks and other vessels.
Standard Design
Fail Safe Operation – backflow of product or CIP solution prevented by simple air to open, spring to close operation.
Easy Assembly/Disassembly – Tri-Clamp® connections permit quick disassembly and assembly for replacing Filter Media, cleaning or inspection.
Remotely Controlled – can be remotely controlled by controlling the supply of air to the valve.
Rugged Construction – type 316 stainless steel is standard. Spherical plug assembly is bonded EPDM rubber.
Conforms to 3A Accepted Practices – for applications requiring a final filtering of air prior to entering tank or pipelines.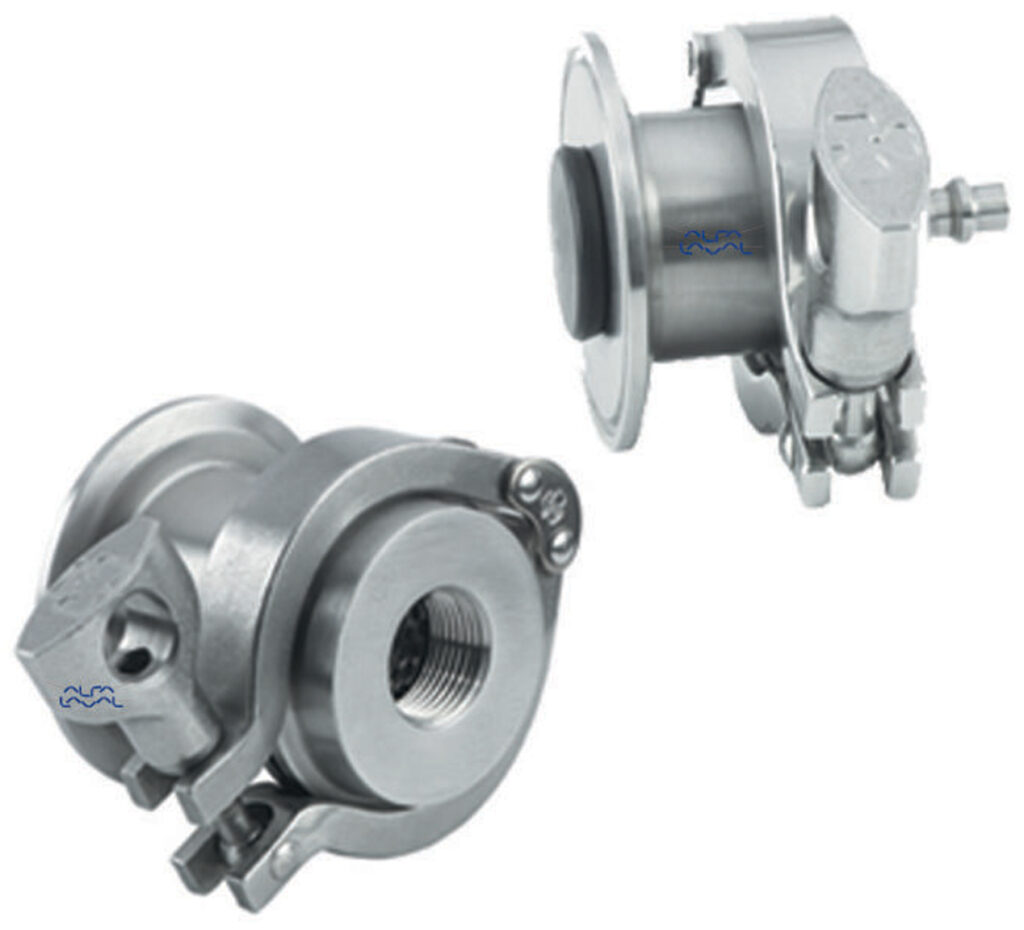 Technical Data
Temperature range: 20°F to 284°F
Pressure range: Varies based on style of clamp used
Air pressure: 8-10 PSI minimum
Physical Data – Materials
Product wetted steel parts:  AISI 316 stainless steel
Other steel parts: AISI 304 stainless steel
Product wetted parts: EPDM
Other seals: Buna
Click the links below to browse our selection of check valves.