FLUX FOOD SERIES BARREL AND CONTAINER PUMPS
The FLUX FOOD series includes the barrel and container pumps FP 427 FOOD and FP 430 FOOD and the eccentric worm-drive pump F560 FOOD. All FOOD pumps are in stainless-steel. They cover a wide range of applications from low to high viscosity fluid transfer and are easy to dismantle and clean. Moreover, the FP 430 FOOD barrel pump features explosion protection for the transfer of alcohols.
Their light weight design makes the pumps ultra-portable while ease-of-use of both pump and motor make installation a breeze. Sealed, top pull-out designs for easy cleaning as well as sealless designs with run-dry capability are both available in high head and ATEX options. 3A Certified and FDA compliant versions available.
Pump tubes are interchangeable with wide array of FLUX motors, offered in both electric and compressed air options.
These pumps are especially designed to meet the specific requirements of the food, cosmetic and pharmaceutical industries. Models can be used in mobile and fixed installations.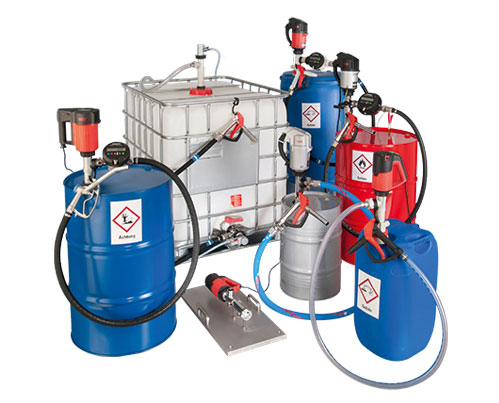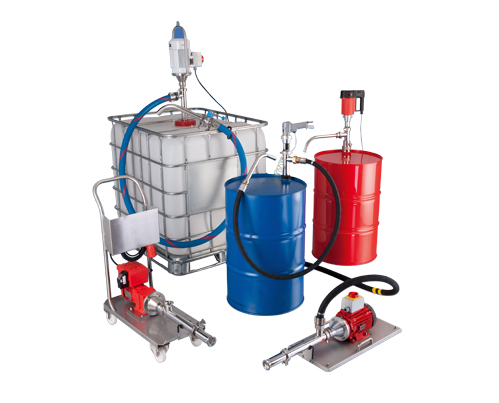 Click the links below to browse our superior selection of Drum Pumps.