SBI-R00 Cellar Cart – High Shear Inline Mixer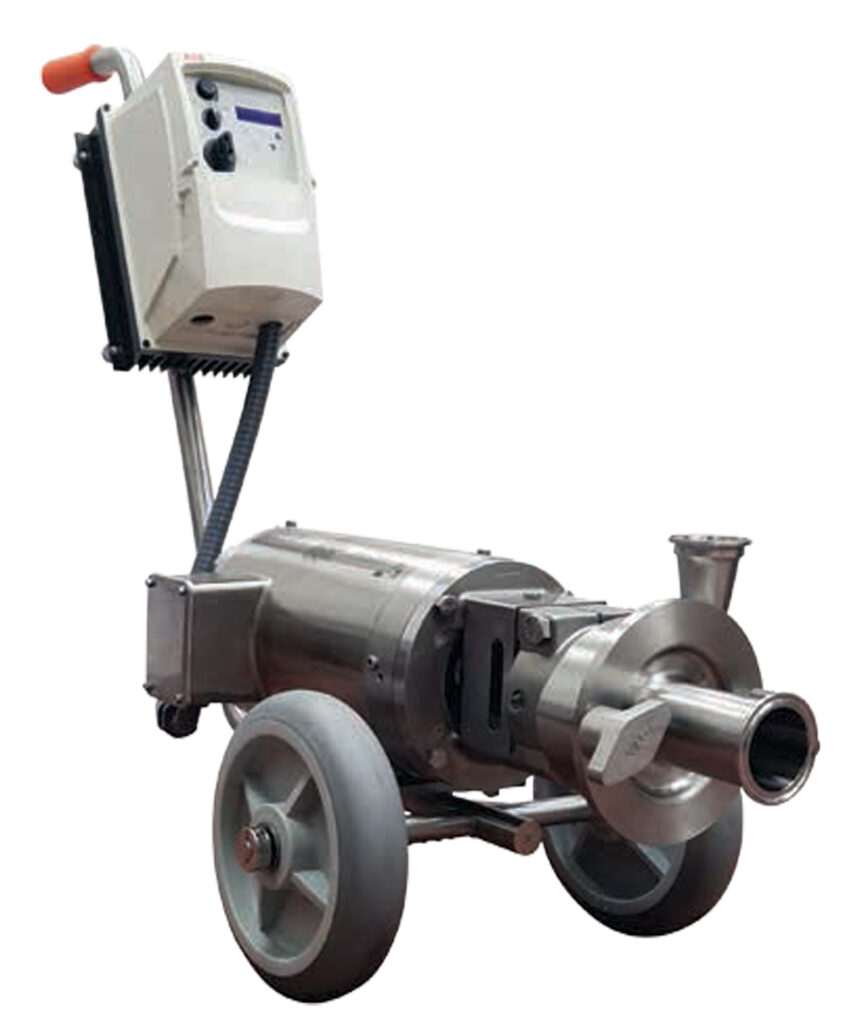 The SBI-R00 is a unique and portable hop blending unit with tremendous advantages over conventional cellar carts when used for fermenter recirculation. The newly designed SBI-R00 blender allows small scale brewers the ability to chop hop pellets, improve hop yield and increase surface area, while simultaneously recirculating the fermenter. The process is completed using a 1.5HP motor and VFD which can be operated using 115V single phase power The SBI-R00 now makes it possible for small batch brewers to enjoy some of these same benefits of the popular Ampco Rolec DH units; decreased tank time, improved flavor profile and increased shelf life.
Specifications
1.5 HP 3500 RPM Motor
Available voltages – 115V, 208V, 230V,460V, 575V
Up to 40 GPM / 9 m³/hr or 1.3 bbls/min recirculation rate
Up to 50 ft. head / 22 psi / 1.5 BAR
NEMA 4X VFD
Input cord available
Stainless steel 2 wheel cart
Can be used as cellar pump
for more information or contact us at
Click the links below to browse our superior selection of mixers and blenders.