ALFA LAVAL SOLIDC CENTRIFUGAL PUMPS
Harco offers Alfa Laval SolidC centrifugal pumps, a standard duty pump for basic transport duties in hygienic applications commonly used in food, dairy, beverage and pharmaceutical industries.
With its hygienic design, cost-effective operation and quick, easy maintenance, the SolidC from Alfa Laval ensures an excellent return on investment.
Alfa Laval's SolidC centrifugal pumps offer consistent performance and maximum clean-ability. The pump interior is designed to control surface contamination and features O-rings with defined compression. Compliance with 3A, CE, FDA and EHEDG requirements offer an excellent level of hygiene.
The Alfa Laval SolidC pump has a semi-open impeller, which provides gentle handling of the product. Smooth crevice-free surfaces eliminate any dead zones where bacteria can thrive. In addition, the SolidC pump from Alfa Laval is easy to clean and employs FDA-approved elastomers. Contact Harco for your Alfa Laval SolidC Pump or SolidC replacement part inquires.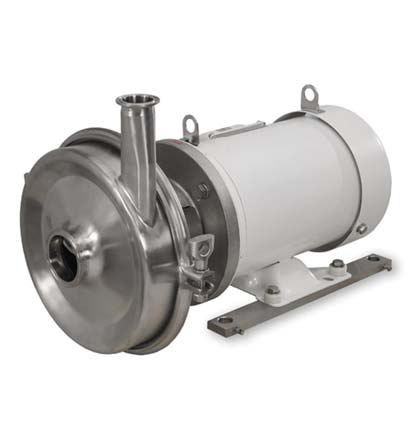 SolidC Single Shaft Seals - For All Models
| | |
| --- | --- |
| Part Number | Description |
| 9612129609 | SOLIDC SEAL KIT SINGLE MECHANICAL C/SC, EPDM |
| 9612129610 | SOLIDC SEAL KIT SINGLE MECHANICAL C/SC, NBR |
| 9612129611 | SOLIDC SEAL KIT SINGLE MECHANICAL C/SC, FPM |
| 9612129612 | SOLIDC SEAL KIT SINGLE MECHANICAL C/SC, FEP |
| 9612129605 | SOLIDC SEAL KIT SINGLE MECHANICAL SC/SC, EPDM |
| 9612129606 | SOLIDC SEAL KIT SINGLE MECHANICAL SC/SC, NBR |
| 9612129607 | SOLIDC SEAL KIT SINGLE MECHANICAL SC/SC, FPM |
| 9612129608 | SOLIDC SEAL KIT SINGLE MECHANICAL SC/SC, FEP |
SolidC Flushed Shaft Seals - For All Models
| | |
| --- | --- |
| Part Number | Description |
| 9612919301 | SOLIDC FLUSHED SHAFT SEAL KIT C/SC, EPDM |
| 9612919302 | SOLIDC FLUSHED SHAFT SEAL KIT C/SC, NBR |
| 9612919303 | SOLIDC FLUSHED SHAFT SEAL KIT C/SC, FPM |
| 9612919304 | SOLIDC FLUSHED SHAFT SEAL KIT C/SC, FEP |
| 9612919305 | SOLIDC FLUSHED SHAFT SEAL KIT SC/SC, EPDM |
| 9612919306 | SOLIDC FLUSHED SHAFT SEAL KIT SC/SC, NBR |
| 9612919307 | SOLIDC FLUSHED SHAFT SEAL KIT SC/SC, FPM |
| 9612919308 | SOLIDC FLUSHED SHAFT SEAL KIT SC/SC, FEP |