Alfa Laval 45BYMP Y Body Check Valve
The Alfa Laval 45BYMP Check Valve is designed for use in sanitary stainless steel pipe systems to prevent reverse product flow. The valve can be installed in either a vertical or horizontal position.
The valve consists of a single-piece, stainless steel body with an elastomeric ball, available in Buna, SFY and Nylon. The "Y" branch of the valve maintains a Tri-Clamp® connection along with an associated Tri-Clamp, end-cap, and gasket. The valve is polished internally and externally and is authorized to carry the 3A symbol.
This 45BYMP Check Valve from Alfa Laval is available both weld and tri-clamp connections and in 1.5"-3" connections
Materials
Product wetted steel parts: Stainless steel AISI 316L
Other steel parts: Stainless steel AISI 304
Ball Materials: Buna, SFY, Nylon (max. 140°F)
Finish: 32 Ra standard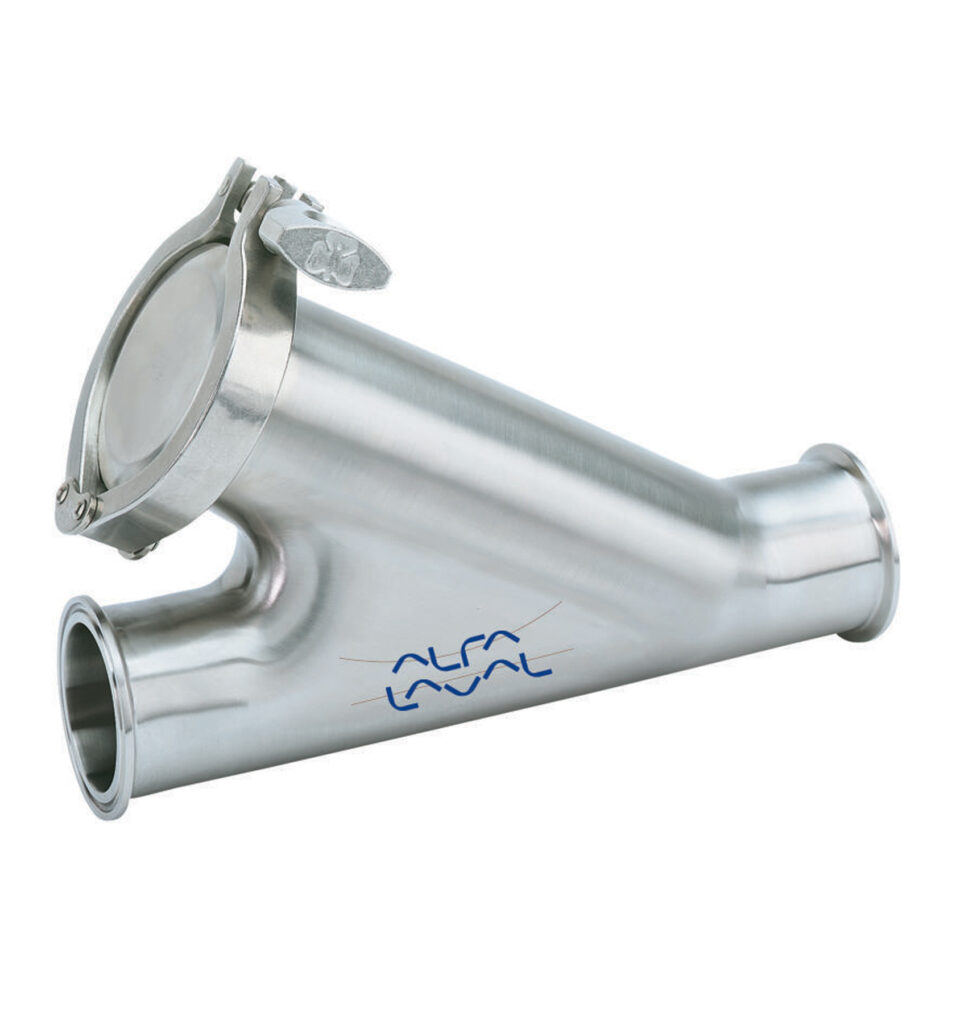 Click the links below to browse our selection of check valves.