AMPCO AC/AC+ SERIES CENTRIFUGAL PUMPS
Harco offers Ampco AC/AC+ Series centrifugal pumps that are a reliable, durable and a cost-effective solution to a wide range of sanitary pump applications used in food, dairy, beverage and pharmaceutical industries.
The Ampco AC/AC+ Serie pumps feature an improved shaft design, while maintaining the hydraulic characteristics and external dimensions of the traditional AC Series. They also conform to 3-A sanitary standard.
Other Ampco AC+ Series sanitary pump benefits:
Clamped stub shaft and threaded impeller nut provide more stable performance
External dimensions are the same as AC pumps; no need to change piping
Hydraulic performance is identical to the AC pumps
316L stainless steel construction and adapter
Parts are 100% interchangeable with competing brands
Contact Harco for your Ampco AC/AC+ Pump or AC/AC+ replacement part inquires.
for more information or contact us at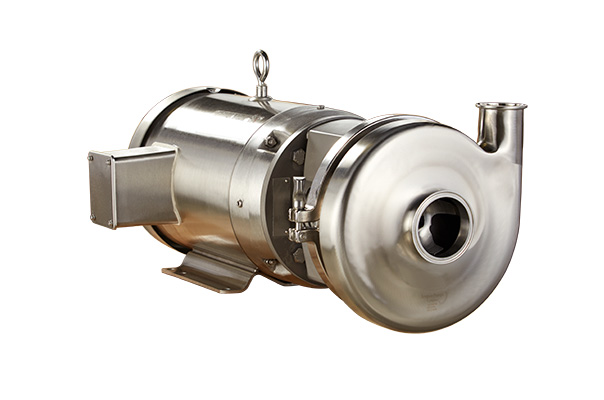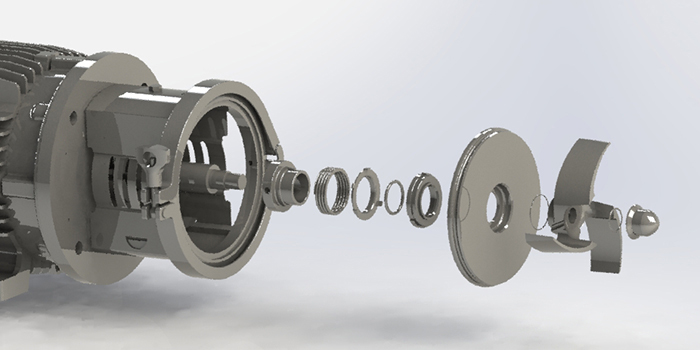 Ampco AC Series Pumps Kit #1
| | | | |
| --- | --- | --- | --- |
| Model | Buna | EPDM | VITON |
| AC114 | C114-1 | C114-1E | C114-1V |
| AC216 | C216-1 | C216-1E | C216-1V |
| AC-218/318 / C-328/428 | C218/C328-1 | C218/C328-1E | C218/C328-1V |
| AC-4410 / C-6410 | C4410-1 | C4410-1E | C4410-1V |
Each kit contains the following:  1 – Casing gasket; 1 – Seal carbon; 1 – Seal O-ring; 1 – Impeller pin
Ampco AC Series Pumps Kit #3
| | | | |
| --- | --- | --- | --- |
| Model | Buna | EPDM | VITON |
| AC114 | C114-3 | C114-3E | C114-3V |
| AC216 | C216-3 | C216-3E | C216-3V |
| AC-218/318 / C-328/428 | C218/C328-3 | C218/C328-3E | C218/C328-3V |
| AC-4410 / C-6410 | C4410-3 | C4410-3E | C4410-3V |
Each kit contains the following:  1 – Seal carbon; 1 – Seal O-ring; 1 – Spring "D" seal; 1 – Cup "D"
Ampco AC Pumps DG Seal Kit
| | | | |
| --- | --- | --- | --- |
| Model | Buna | EPDM | VITON |
| AC114 | KITDG-C114-B | KITDG-C114-E | KITDG-C114-V |
| AC216 | KITDG-C216-B | KITDG-C216-E | KITDG-C216-V |
| AC-218/318 / C-328/428 | KITDG-C218-B | KITDG-C218-E | KITDG-C218-V |
| AC-4410 / C-6410 | KITDG-C4410-B | KITDG-C4410-E | KITDG-C4410-V |
Each AC DG seal kit contains the following:  1 – Silicon carbide seat; 1 – Spring "D" seal; 1 – Seal carbon; 1 – Casing gasket; 1 – Cup "D"; 1 – Impeller pin; 1 – Seal O-ring; 2 – PTFE gaskets
Ampco AC+ Pumps D Seal Kit
| | | | |
| --- | --- | --- | --- |
| Model | Buna | EPDM | VITON |
| AC+114 | C+KIT/D-114-B | C+KIT/D-114-E | C+KIT/D-114-V |
| AC+C216 | C+KIT/D-216-B | C+KIT/D-216-E | C+KIT/D-216-V |
| AC+218/318 / C-328/428 | C+KIT/D-328-B | C+KIT/D-328-E | C+KIT/D-328-V |
| AC+-4410 / C-6410 | C+KIT/D-4410-B | C+KIT/D-4410-E | C+KIT/D-4410-V |
Each AC+ D seal kit contains the following:  1 – Casing gasket; 1 – Cup "D"; 1 – Seal carbon; 1 – Impeller nut gasket; 1 – Seal O-ring; 1 – Impeller gasket back; 1 – Spring "D" seal
Ampco AC+ Pumps DG Seal Kit
| | | | |
| --- | --- | --- | --- |
| Model | Buna | EPDM | VITON |
| AC+114 | C+KIT/DG-114-B | C+KIT/DG-114-E | C+KIT/DG-114-V |
| AC+C216 | C+KIT/DG-216-B | C+KIT/DG-216-E | C+KIT/DG-216-V |
| AC+218/318 / C-328/428 | C+KIT/DG-328-B | C+KIT/DG-328-E | C+KIT/DG-328-V |
| AC+-4410 / C-6410 | C+KIT/DG-4410-B | C+KIT/DG-4410-E | C+KIT/DG-4410-V |
Each AC+ DG seal kit contains the following:  1 – Casing gasket; 1 – Cup "D"; 1 – Silicon carbide seat; 2 – PTFE gaskets; 1 – Seal carbon; 1 – Impeller nut gasket; 1 – Seal O-ring; 1 – Impeller gasket back; 1 – Spring "D" seal