Tetra Pak® GASKETED PLATE HEAT EXCHANGER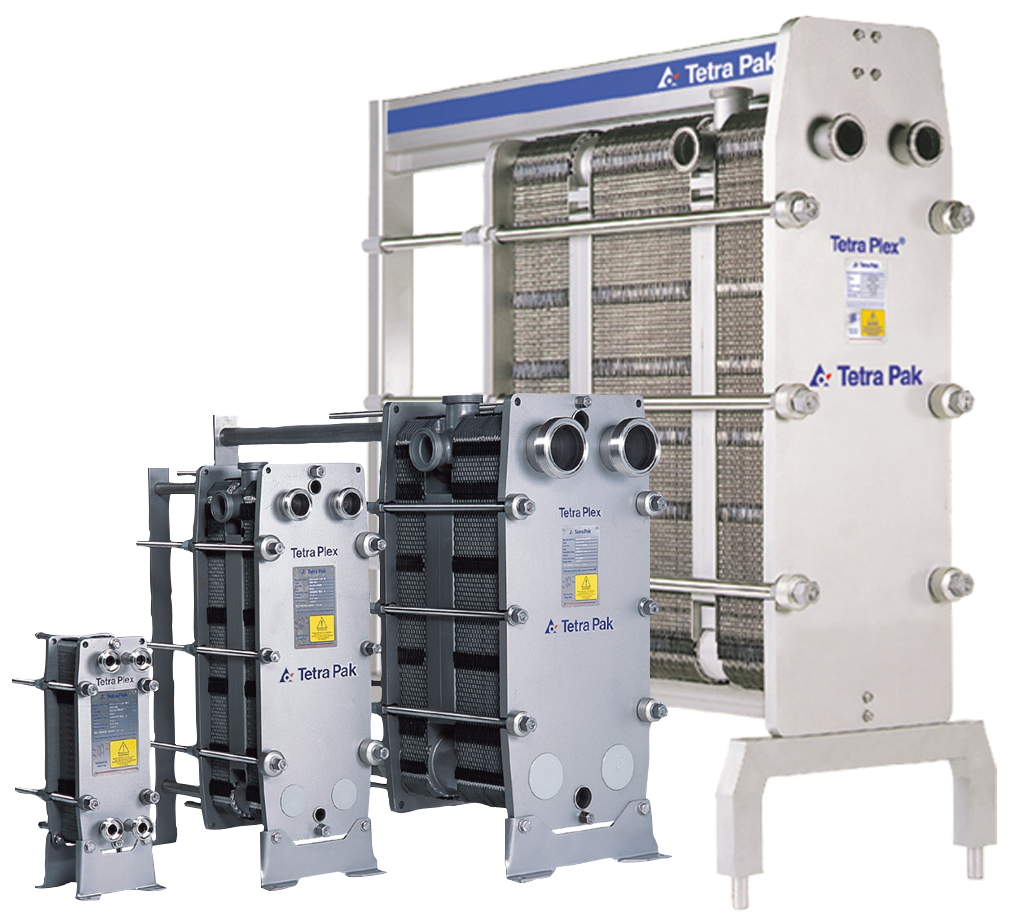 The Tetra Pak® Gasketed Plate Heat Exchanger features a durable design with plate geometry, optimized for food applications. It provides gentle, energy-efficient heating, optimized to maintain product quality.
Easy to clean, service and maintain, and can even be rebuilt for new applications or different capacities. Tetra Pak® Plate Heat Exchanger long equipment lifespan is thanks to the robustness of gaskets and plate-pressing technology.
Tetra Pak's clip-on gaskets have a robust T-clip design, and are easy to remove and reassemble. They also have specific features to enhance safety, such as a safety groove in the seal chamber. If a leakage occurs anywhere on the gasket, it can be seen from the outside of the unit, thereby preventing the risk of cross contamination between product and media.
Rather than welded to the connection plates, the connections in the Tetra Pak's plate heat exchanger are bolted, which makes it easy to adapt and rebuild units for different capacities and products.
The tall and narrow shape of the heat exchangers' plates, the surface pattern, and the size of the portholes where the product enters are all specially designed for food processing. Together, they allow an even product flow and distribution over the entire plate and an efficient, even heat transfer.
This design has no low-velocity areas, which reduces fouling and, as a result, enables longer production runs. Even flow rates also make cleaning more effective and faster.
Tetra Pak® Plate Heat Exchanger spare parts are also available.
for more information or contact us at
Click the links below to browse our selection of heat exchangers.