SIMPLE-blend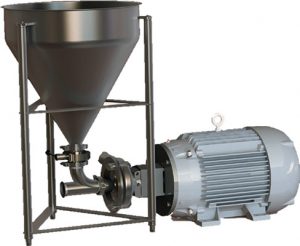 The SIMPLE-blend is a lower cost option, with a simple design. The system is designed to induce powders at a highly efficient rate, with minimal shear. An Ampco SP Series pump powers this unit and the self-priming SP provides the suction for the induction process. A typical application for the SIMPLE-blend unit would require little to no shear and induce easily dissolved products. These units can be completely customized per application and process layout.
for more information or contact us at
Click the links below to browse our superior selection of powder and ingredient systems.