STAINLESS-STEEL MOTORS, GEAR & DRIVE UNITS
Harco's wide range of reliable stainless-steel motors, gear and drive units fit all the pumps we supply. As well as TEFC Washdown protected or stainless-steel motors and drive units in 1ph/ 110v, 3ph, 208-230/460 or 3ph, 575V.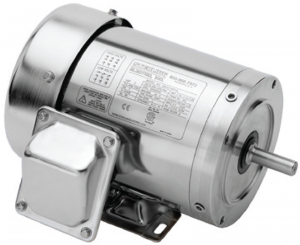 electric motors
helical gear motors
helical reducers
straight-line reducers
stainless steel
cast iron
washdown finishes

Motors
Our high-efficiency stainless-steel motors are designed to provide superior performance in sanitary applications. We offer drive solutions for the most diversified operating conditions: indoor and outdoor, hot and cold, high hygiene requirements, explosive environments, and more.
Our Washdown products meet the demanding process applications found in the meat, poultry, dairy and pharmaceutical industries where high-pressure washing is required for sanitary requirements.
Helical Gear Products
Harco offers a full range of Stainless-Steel Helical Gear Products that stand up to the demands of today's Food Processing, Meat Processing, Pharmaceutical and Sanitary applications. Our gear units have a high-power density and are equipped with exceptionally strong bearings. This ensures high reliability, trouble-free operation and a long service life. Excellent production quality also ensures quiet running.
Helical inline gear units are an innovative drive solution for all applications where cleanliness is essential. Our Helical Inline gear products offer an efficient drive system through the use of Helical Gearing in an all-stainless-steel constructed housing, which eliminates coated surfaces and the worry of rust or corrosion. These advanced and patented gear units do not have installation opening, increasing stability of the product while providing a surface where liquids and solid materials cannot accumulate.
Harco has the ability to offer a complete customized package of pumps and motors assembled on a stainless-steel base with VFD's to fit your specifications.
for more information or contact us at
Click the links below to browse our selection of Motors, Drives & VFDs.