Pressure Gauges & Thermometers

SANITARY PRESSURE GAUGES
Here at Harco our Sanitary Pressure Gauges are built to withstand the harshest environments and function for many years with little or no maintenance. This 3-A approved diaphragm pressure gauge has been designed specifically for all sanitary applications such as dairy, food, and beverage.
This Sani-Flow Pressure Gauge are extremely accurate yet durable and are available with sanitary fittings in sizes from 1.5″ to 3″, and pressure ranges from 30″Hg (vacuum) up to 1,000 psi.
Our Sani-Flow pressure gauges are built to order and if the gauge you need is not in stock, it will typically ship in a week or less in almost any configuration.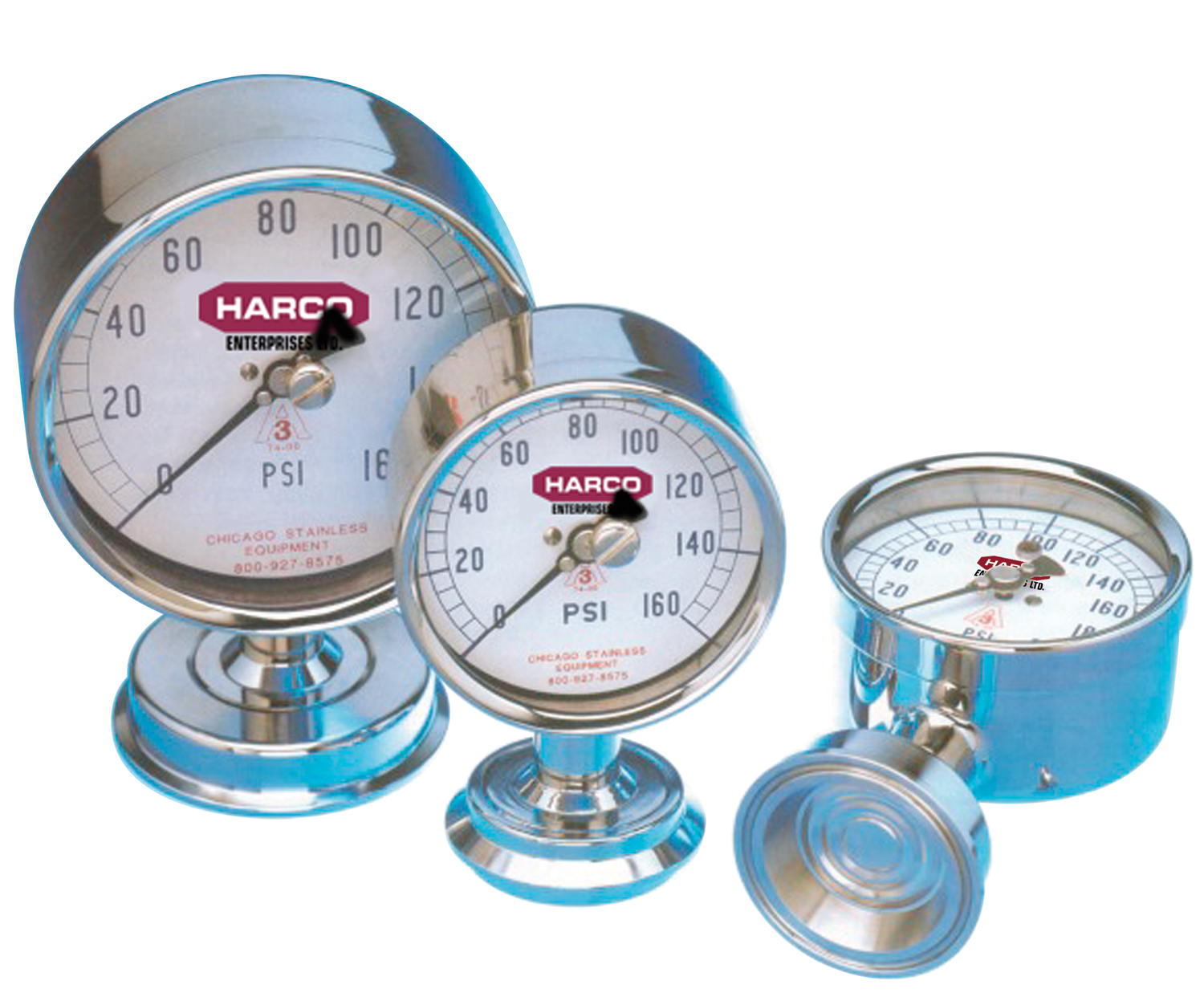 Sanitary Pressure Gauges Catalog
Sanitary Pressure Gauges Guide
Click the links below to browse our selection of sanitary pressure gauges and thermometers.