AMPCO SHEAR-blend
Portable Powder Induction System — With Options
Harco offers the Ampco Applied Products SHEAR-blend a portable tabletop hopper system that is designed for ergonomic small batch blending, where shear is required but a larger two-pump system is unnecessary. The SHEAR-blend system combines powder induction and fluid pumping as an economical solution to moderate powder induction applications. The combination of shear teeth and pumping vanes on the Ampco SBI blender efficiently shear and pump the product.
To accomplish this the SHEAR-blend is equipped with Ampco Applied Products in-line SBI shear pump that works together with a custom induction elbow to create vacuum generating powder induction rates of 70 lbs/minute — 600 lbs/ minute, depending on the model size. The SBI and elbow can be fully cleaned-in-place and comes in multiple sizes based on application requirements.
The SHEAR-blend system comes complete with a stainless steel tabletop and removable 304SS hopper. It is fully CIP-able and is available in 5 model sizes with custom options to fit your process, including VFD, cart options, lids, powder screens, 316SS hopper, and more.
Custom Options Include: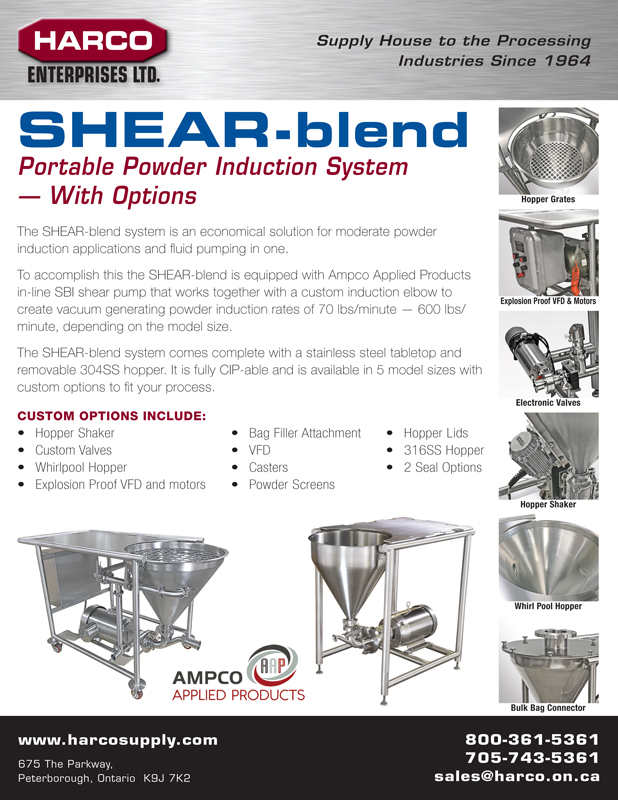 Hopper Shaker
Custom Valves
Whirlpool Hopper
Explosion Proof VFD and motors
Bag Filler Attachment
VFD
Casters
Powder Screens
Hopper Lids
316SS Hopper
2 Seal Options
for more information or contact us at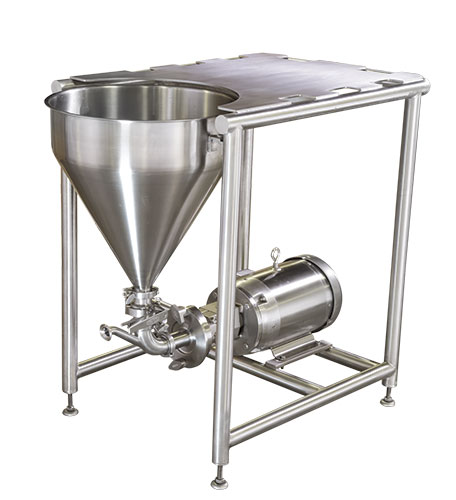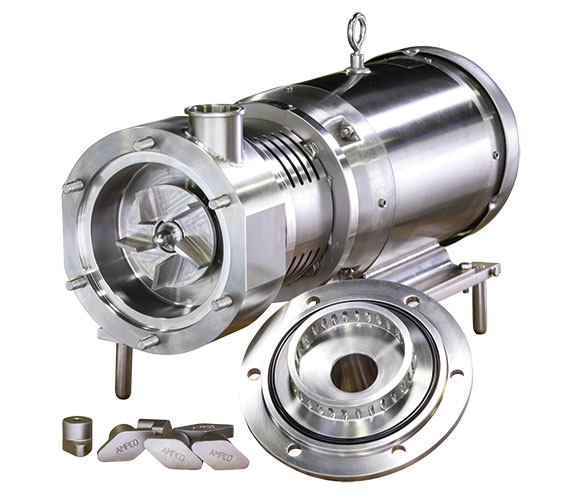 Click the links below to browse our superior selection of powder and ingredient systems.