Alfa Laval Twin Screw Pumps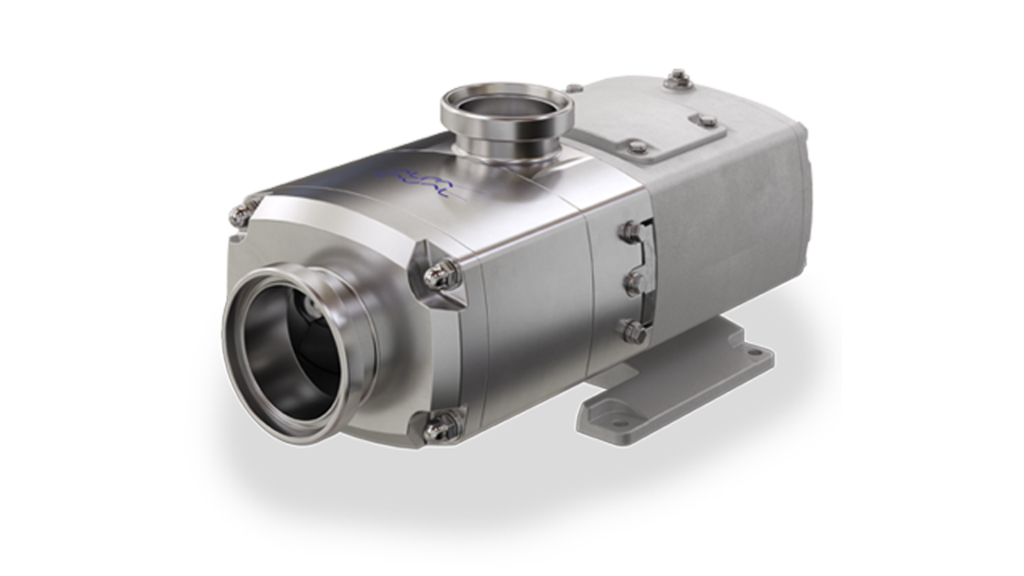 The Alfa Laval Twin Screw Pump is ideal for use in hygienic applications in the dairy, food, beverage and personal care industries. Its quiet, virtually pulse-free, smooth and gentle operation makes the pump an excellent choice for handling sensitive products with 12 pump sizes available, there is a Alfa twin screw pump to fit your application.
The Alfa Laval Twin Screw Pump is built on a robust, reliable platform that meets stringent hygienic standards. It is capable of handling both product transfer and Cleaning-in-Place (CIP). Its low pulsation characteristics and excellent solids handling capability reduce the risk of product damage, thereby improving product quality. Maintenance is simplified and process uptime increased.
The Alfa Laval Twin Screw Pump features a clean, external stainless steel finish with profiled elastomers and mechanical seals fully surrounded by the product. Designed for maximum cleanability using FDA-conforming materials, the pump is both EHEDG- and 3-A certified.
The combination of optimized gearbox design and excellent hydraulic performance provides for quiet pump operation, minimizing noise emissions. Running temperature is also minimized, thereby increasing workplace safety.
Flow rates ranging from 0.5 USGPM  to 591 USGPM, pressures of up to 16 bar, and solid sizes up to 43 mm.
Options:
Single mechanical shaft seal
Single flushed mechanical shaft seal
Double mechanical shaft seal
Seal faces in silicon carbide/silicon carbide or silicon carbide/carbon
Product wetted elastomers in EPDM, FPM or FFPM
Diffusion hardened screws
Heating jacket
Rectangular inlet
Hydrostatic testing with certificate
Reversible flow
Bottom inlet or outlet
Wide range of port specifications
Direct or geared motor
ATEX version
Multiple MEPS
for more information or contact us at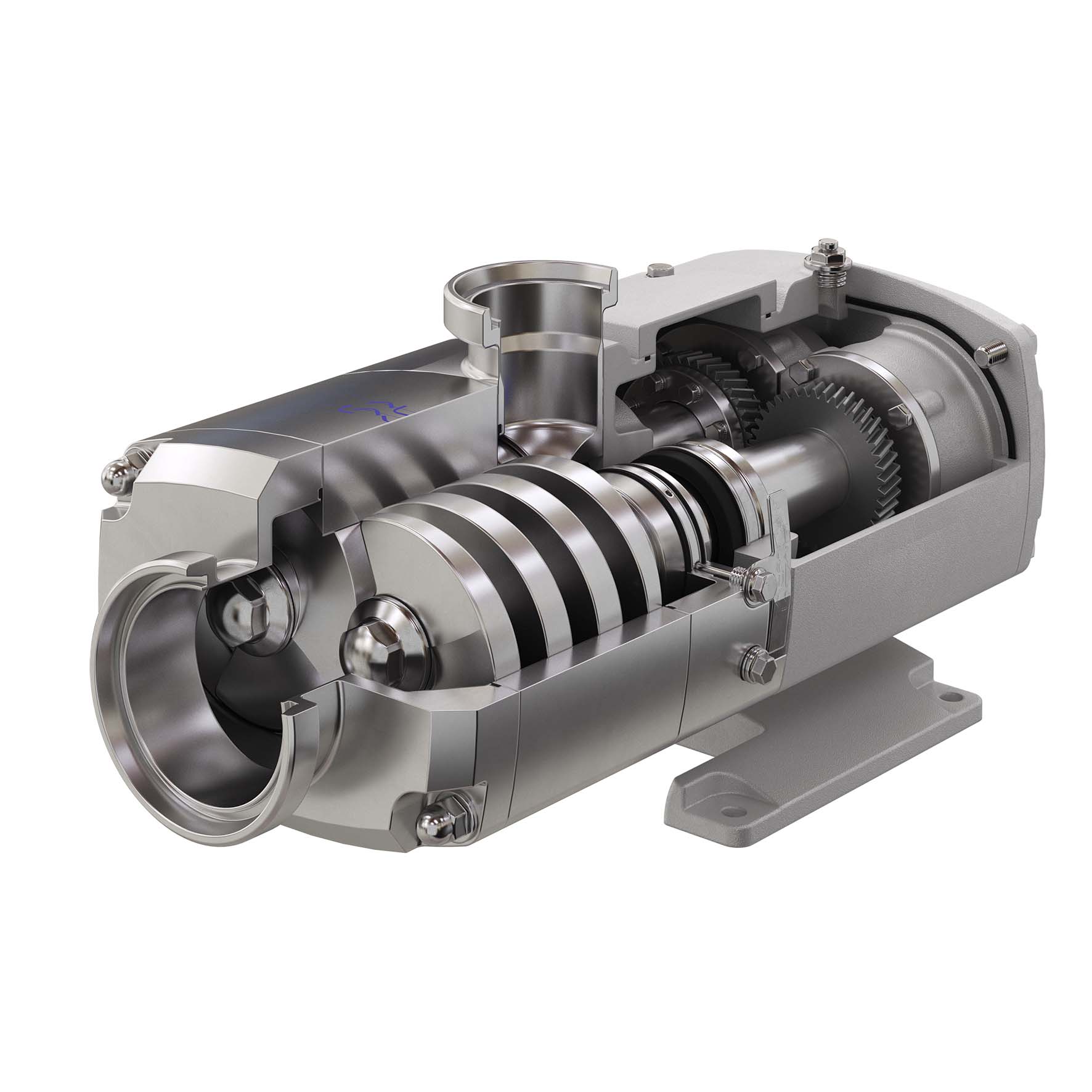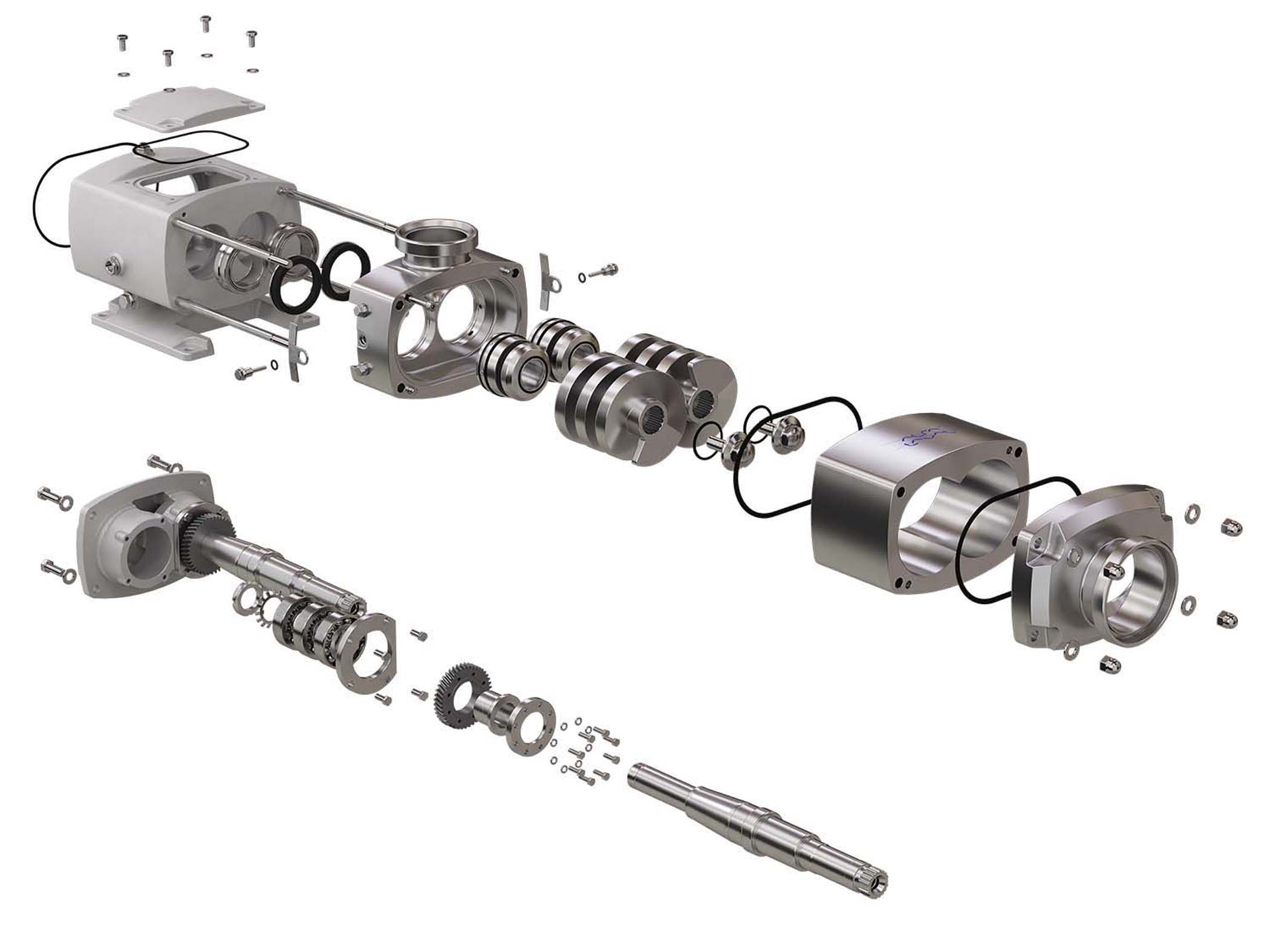 Click the links below to browse our range of twin screw pumps.