LKC UltraPure Check Valve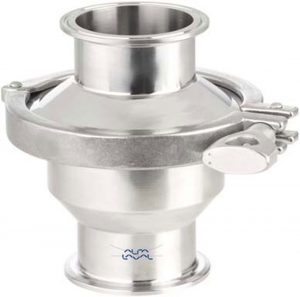 Designed to meet the specific demands and strict standards of the biotech, pharmaceutical and personal care industries, the LKC UltraPure non-return valve provides safe, easy installation and high, consistent quality.
The LKC UltraPure valve is subject to rigorous quality control. Alfa Laval performs all incoming and outgoing quality control and inspections. They also monitor every aspect of the manufacturing process, from raw material sourcing to tolerance and surface finish inspection to packaging and labelling. Tolerances and all surface finishes, for instance, are inspected with calibrated equipment. This helps ensure the highest quality possible. Alfa Laval LKC UltraPure parts are available.
Click the links below to browse our selection of check valves.