ALFA LAVAL 660 FRACTIONAL SAMPLING VALVES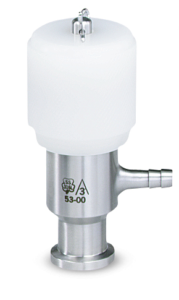 Alfa Laval's 660 Fractional Sampling Valves have been designed for applications requiring a secure, sanitary or sterile environment within the food, beverage, pharmaceutical, cosmetic or biotechnology processing industries. The self-draining ports and easy operation make this fractional valve ideal for processes where an uncompromising sanitary environment is demanded.
for more information or contact us at
Click the links below to browse our selection of sampling valves.