Alfa Laval Sanitary Ball Valves
Alfa Laval's sanitary ball valves (SBVs) are full-bore flow valves that provide on/off control with minimal pressure drop. The valve opening has a constant pipeline diameter, which enables fluids to flow freely through the valves when open. Flow restriction is comparable to that of a straight tube.
This makes the SBVs suitable for:
Handling fluids that are viscous or contain solid, semi-solid or abrasive particles
Use wherever pigging of process lines is a major consideration
Applications that require gentle product treatment
Clean-in-Place applications
Easy to build into most process lines, Alfa Laval SBVs feature a straightforward floating ball design, which guarantees a tight seal and permits axial movement while preventing rotation. They are water hammer-safe and completely insensitive to pressure shocks in the pipelines.
Spring-loaded, self-adjusting seal rings provide highly reliable valve stem sealing. SBVs with automated control have inspection holes in the bonnet for easy inspection of the stem seal. Alfa Laval SBV parts also are available.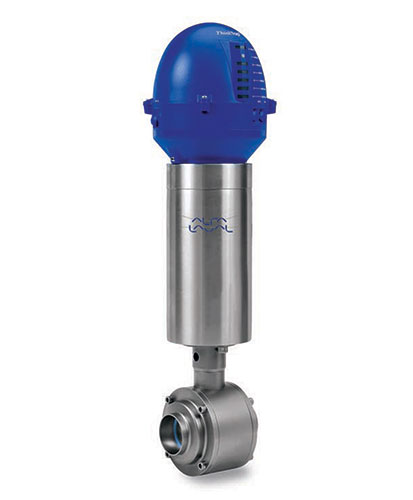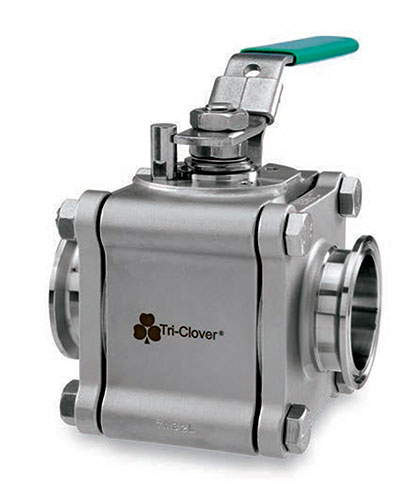 Burkert Sanitary Ball Valves
Burkert has a full range of manual and pneumatic ball valves. Burkert's valves are offered in  sizes ½" to 4″ diameter and in Butt weld, NPT and Socket weld connection. With a variety of valve body and seal materials available to meet your specifications, there is a valve to meet your application.