AMPCO WINE & MUST PUMP CARTS
The Ampco Wine & Must Pump Carts come equipped with the durable Ampco ZP1 Series positive displacement pumps.
Built to withstand harsh working environments – inside and out – the Ampco Wine and Must Carts can stand up to whatever the application. No longer will you need to worry about rusted gearcases, this workhorse comes with a 304 stainless steel gearcase (like all Ampco PD pumps).
Ampco's Wine & Must Carts are available in four standard model sizes and are used for applications including wine and juice transfer, barrel work, filter, filling, and bottling supply. Options are available for each model. Contact the Harco technical team to discuss your specific application requirements.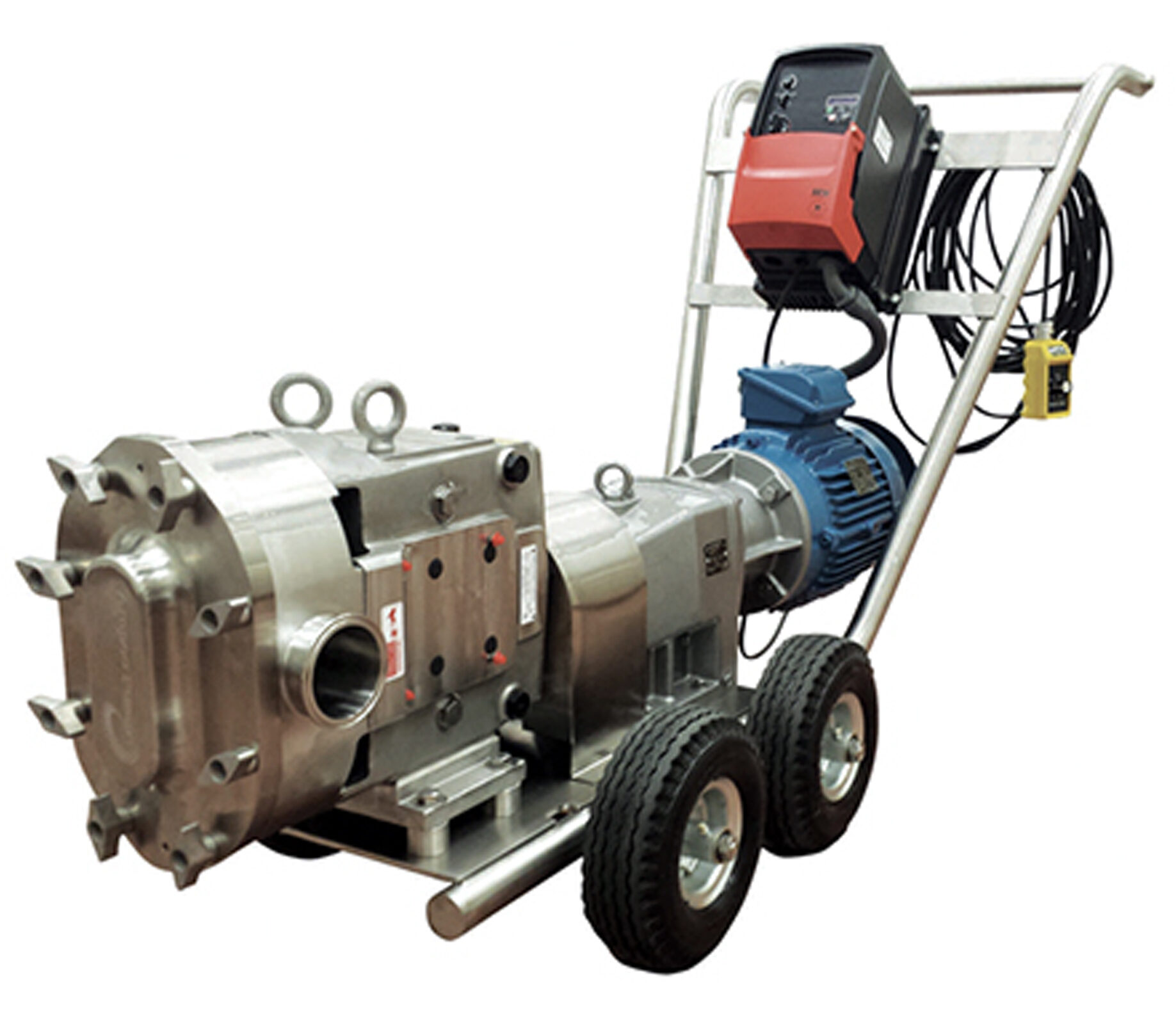 Standard Pump Features:
316L stainless steel wetted parts with Alloy 88 non-galling rotors
304 stainless steel gear case
Single O-ring seals
Tri-clamp connections
Bearing protection package
High efficiency TEFC motors with 20:1 turndown ratio
Common Pump and Motor Options:
Single and double mechanical seals
Multiple connection options
Washdown and stainless-steel motor enclosures
NEMA or IEC motor frames