POWDER-max
The POWDER-max reduces processing time and provides optimal product consistency with zero batch size limitations. An innovative design allows POWDER-max to quickly mix wet and dry ingredients in a single, fully portable unit. POWDER-max combines Ampco's SP Series liquid ring pump and High Shear Blender in-line to facilitate unlimited production runs. The sanitary design is suitable for food.
for more information or contact us at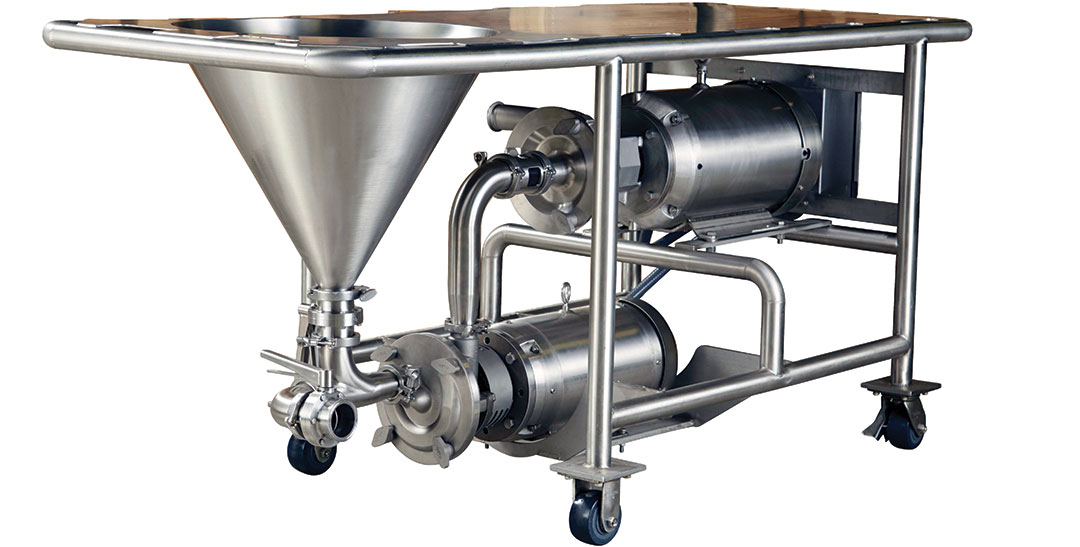 Click the links below to browse our superior selection of powder and ingredient systems.