ALFA LAVAL LKH PRIME CENTRIFUGAL PUMPS
With the Alfa Laval LKH Prime centrifugal pumps, Harco offers an efficient, versatile, and hygienic self-priming pump that uses a combination of air-screw technology and advanced design. It's designed to meet the most stringent requirements of hygienic applications commonly used in food, dairy, beverage and pharmaceutical industries.
The ability to clear air from the suction pipe, combined with a low noise level and high pumping efficiency, makes the Alfa Laval LKH Prime pump a CIP powerhouse.
Alfa Laval's LKH Prime centrifugal pump has an external single or a double mechanical shaft seal. Both have stationary seal rings made from stainless steel AISI 329, with sealing surface in silicon carbide and rotating seal rings in carbon.
The LKH Prime pump from Alfa Laval is easy and cost effective to service and maintain. By sharing common parts with other Alfa Laval LKH range pumps, the Alfa Laval LKH Prime centrifugal pump offers low cost of ownership and increased uptime, backed up by the security that comes from Alfa Laval's global service network. Contact Harco for your Alfa Laval LKH Prime Pump or LKH Prime replacement part inquires.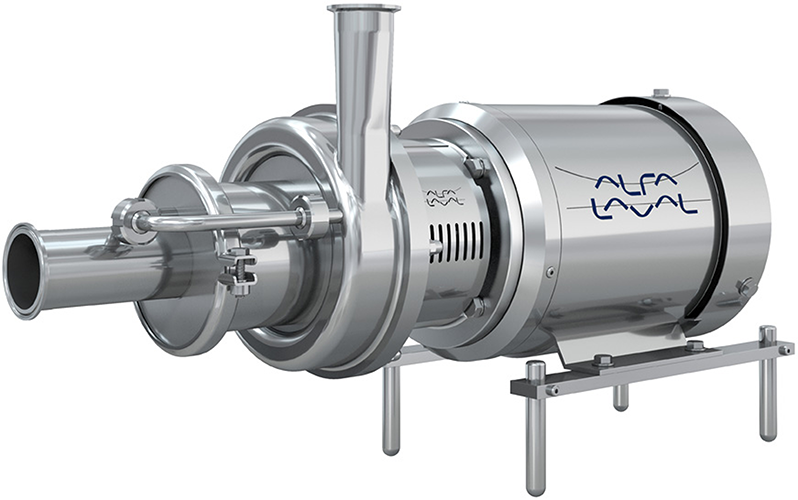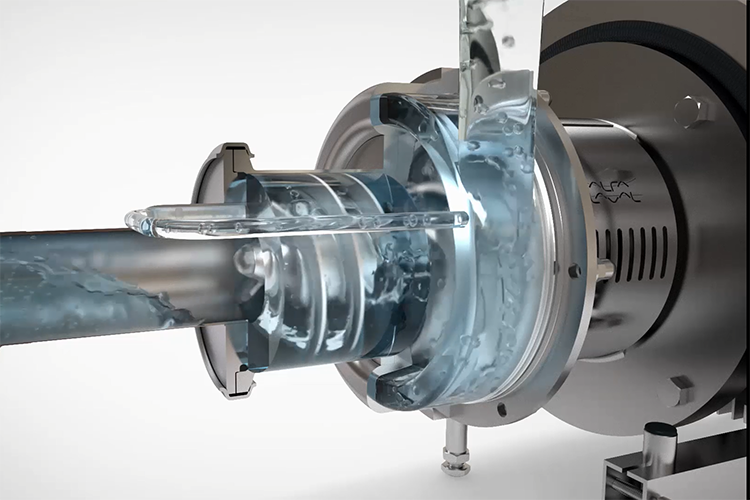 Alfa Laval LKH Prime Pump - Single Shaft Seals
| | | |
| --- | --- | --- |
| Seal type  | Description | LKH Prime 10/20/40 |
| Single Shaft Seal | Complete Shaft Seal, C/SiC EPDM | 9612129609 |
| Single Shaft Seal | Complete Shaft Seal, C/SiC NBR | 9612129610 |
| Single Shaft Seal | Complete Shaft Seal, C/SiC FPM | 9612129611 |
| Single Shaft Seal | Complete Shaft Seal, SC/SiC EPDM | 9612129639 |
| Single Shaft Seal | Complete Shaft Seal, SiC/SiC NBR | 9612129640 |
| Single Shaft Seal | Complete Shaft Seal, SiC/SiC FPM | 9612129635 |
Alfa Laval LKH Prime - Double Mechanical Shaft Seals
| | | |
| --- | --- | --- |
| Seal type  | Description | LKH Prime 10/20/40 |
| Double Mechanical Shaft Seal | Complete Shaft Seal, C/SiC EPDM | 9612129613 |
| Double Mechanical Shaft Seal | Complete Shaft Seal, C/SiC NBR | 9612129614 |
| Double Mechanical Shaft Seal | Complete Shaft Seal, C/SiC FPM | 9612129615 |
| Double Mechanical Shaft Seal | Complete Shaft Seal, SiC/SiC EPDM | 9612129636 |
| Double Mechanical Shaft Seal | Complete Shaft Seal, SiC/SiC NBR | 9612129637 |
| Double Mechanical Shaft Seal | Complete Shaft Seal, SiC/SiC FPM | 9612129638 |
Alfa Laval LKH Prime Service Kits - Single Shaft Seals
| | | | | |
| --- | --- | --- | --- | --- |
| Seal type  | Description | LKH Prime 10 | LKH Prime 20 | LKH Prime 40 |
| Single Shaft Seal | Service Kit, C/SiC EPDM | 8010001210 | 9611927175 | 9611927210 |
| Single Shaft Seal | Service Kit, C/SiC NBR | 8010001211 | 9611927176 | 9611927211 |
| Single Shaft Seal | Service Kit, C/SiC FPM | 8010001212 | 9611927177 | 9611927212 |
| Single Shaft Seal | Service Kit, SiC/SiC EPDM | 8010001213 | 9611927178 | 9611927213 |
| Single Shaft Seal | Service Kit, SiC/SiC NBR | 8010001214 | 9611927179 | 9611927214 |
| Single Shaft Seal | Service Kit, SiC/SiC FPM | 8010001215 | 9611927180 | 9611927215 |
Alfa Laval LKH Prime Service Kits - Double Mechanical Shaft Seals
| | | | | |
| --- | --- | --- | --- | --- |
| Seal type  | Description | LKH Prime 10 | LKH Prime 20 | LKH Prime 40 |
| Double Mechanical Shaft Seal | Service Kit, C/SiC EPDM | 8010001216 | 9611927181 | 9611927216 |
| Double Mechanical Shaft Seal | Service Kit, C/SiC NBR | 8010001217 | 9611927182 | 9611927217 |
| Double Mechanical Shaft Seal | Service Kit, C/SiC FPM | 8010001218 | 9611927183 | 9611927218 |
| Double Mechanical Shaft Seal | Service Kit, SiC/SiC EPDM | 8010001219 | 9611927184 | 9611927219 |
| Double Mechanical Shaft Seal | Service Kit, SiC/SiC NBR | 8010001220 | 9611927185 | 9611927220 |
| Double Mechanical Shaft Seal | Service Kit, SiC/SiC FPM | 8010001221 | 9611927186 | 9611927221 |